The Benefits of Group Videos for Personalized Gifts
We're living in an era where people are increasingly looking for ways to be more personal when it comes to gift-giving. This is where group videos come in.
Group videos provide an excellent way for you to give your loved one a personalized gift. You can involve friends and family from different parts of the world to sign, record messages, and shoot a video all in one place!
There's nothing better than giving a personalized gift that will make their day.
In this blog post, we wanted to show how group videos can be used as personalized gifts for anyone on your list!
Why Group Videos Are So Great
When it comes to personalized gifts, group videos are a great option. They're unique, thoughtful, and show that you put time and effort into the gift. Group videos can be used as Christmas presents for loved ones or friends. These videos could also be birthday presents for family members across the globe.
The best part about group videos is that they're not just for big occasions – you can get one anytime you want! Group videos are a great way to celebrate life's little moments with your loved ones. If someone has experienced an important moment in their life like graduating from university or getting married – a group video is a great way to commemorate these events and share them with others.
How to Create a Group Video
There are many different ways you can use group videos as personalized gifts. One way is to record a video of your loved one's friends and family singing their favorite song, reading a poem, or wishing them well.
The possibilities are endless when it comes to creating personalized gifts with group videos. You can even make your own group video by following these steps:
1) Choose a background picture
2) Have everyone sign their name on the picture or write their message
3) Record yourself saying something about your loved one and finish with "Happy birthday"
4) Send it to them!
The group video can be used for many different occasions. Some of the more popular occasions where people might use a group video as a personalized gift include birthdays, holidays, and even graduations! Here are some ideas to get you started:
A child's birthday. You could make personalized birthday cards with their friends' and family's messages in them and then put them in one card that they'll keep forever.
A holiday. Record all your friends' messages while they're celebrating Christmas or Hanukkah with their families so they can watch it later on!
A graduation. Record all your friends' congratulations, wishes, and well-wishes for the graduate to watch and enjoy after the ceremony is over.
Choosing the perfect gift for that special someone can be difficult. Whether it's for a birthday, anniversary, or just to show your appreciation, one of the best ways to do it is with a personalized group video.
Group videos are also one of the best ways to save time and money when you're making a gift-giving video. This is especially true if you're doing it for someone who lives far away.
Create a Memorable Gift Now
Make their day extra special with VideoCorral. Create a video montage and include your friends and family from all over the world, or keep it to just those closest to you. No editing is required, so anyone can make a group video – no matter what their level of expertise.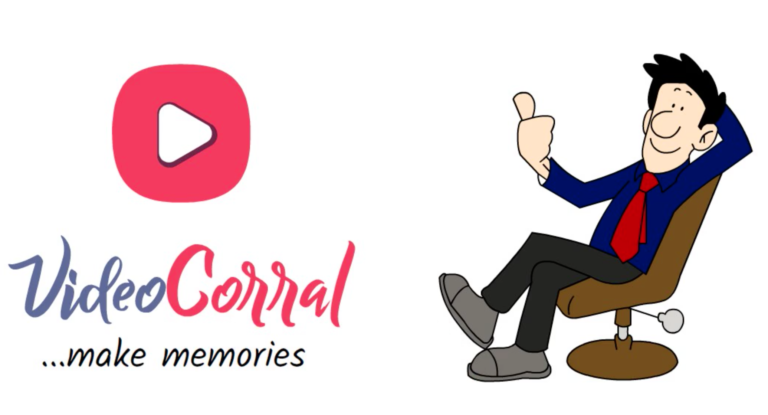 VideoCorral is like a "group hug" from you. Get started now!